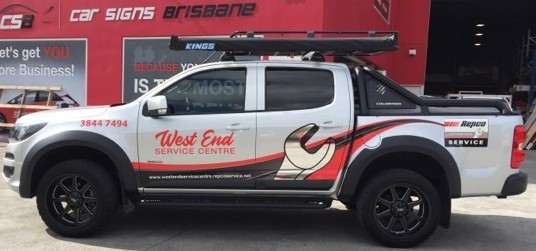 The process of business fleet branding has undergone several changes during the last few decades. Nowadays, more and more companies are realising the advantages and cost effectiveness of vehicle graphics for advertising.
Advertising with the help of vehicle graphics makes sense for any business, no matter if you have one vehicle or one hundred.
Vehicle graphics can reach clients more efficiently at much lower costs for every thousand impressions than any other media of advertising. Research has shown that one vehicle wrap can generate about 30 000 to 70 000 views every day.
Branding your vehicles will not only ensure you stand out in a crowd but will also help drive your marketing budget a lot further.
No matter what your budget is, the designers at Car Signs Brisbane will ensure you are getting the best bang for your buck when it comes to designs for your vehicles.
If you are ready to start advertising 24 hours a day, 7 days a week, touch base now and we can walk you through the process.